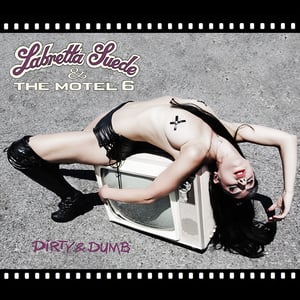 $

17.00
Labretta Suede & The Motel 6 are proud to present their second album 'Dirty & Dumb". From NZ, to Kansas, to New York City, to your ear holes! It's been on hell of a ride. we hope you enjoy it.
Featuring songs:
*Dirty & Dumb
*Gary Glitter
*Mean Mouthes Mama
*Thickened Sludge
*You & Me
*Itty Bit
*High Heeled Heartbreaker
*Beach Party Town
*Savis
*All Girl Gang Riot
*Priscilla The Monkey Girl
$17 USD
$20 NZD
Shipping to be determined.